In these first few weeks, since the COVID-19 outbreak began in the U.S., there has been a lack of hard, timely data reflecting the most recent changes in the housing market. Initial signals suggest housing was on relatively solid footing in the immediate pre-crisis period, but the strength of that foundation is severely tested. Scott McInerney of RE/MAX One writes about the current impact of COVID-19 in Southern Maryland, "At this very moment, not much. Buyers are still out there, and the sellers brave enough to list their homes are capitalizing on the lack of inventory. I do think this will change and progress daily in the short term."
In this blog, there will be an analysis of the effects of the COVID-19 pandemic on the U.S. and Southern Maryland real estate markets derived from successful and experienced real estate agents in the Southern Maryland area. These realtors provided Worldwide Moving Systems with firsthand information from their experiences, as well as the reaction of their home buyers and sellers. Through this information, as well as the integration of national and regional data with our company's historical experiences, Worldwide Moving Systems has adjusted to support our business in this challenging market. Diversifying revenue sources and reinforcing existing relationships will be critical components to ensuring a successful future.
Here we have some information from Zillow.com that disseminates trends to understand what is currently happening and the outlook nationwide. Matthew Speakman from Zillow Research, writes, "Below is a roundup of key trends and informal data. This data illustrates how the mortgage and home purchase markets are responding to early changes in consumer and market behavior; moves taken and proposed by both state/local and the federal government to protect consumers; and how the home building industry is faring so far."
The mortgage market has undergone some violent swings and is showing signs of dysfunction
In the first few days of the U.S. outbreak, mortgage rates fell to all-time lows, prompting a boom in refinancing and a modest uptick in purchase applications.
Over the past few weeks, rates reversed and jumped up (up a full percentage point over two weeks), in part due to a surge in demand but also seemingly in response to some emerging fissures in financial markets.
 Volatility in Treasury markets suggests that liquidity problems exist and are widespread throughout markets, despite aggressive Fed intervention aimed at easing these strains.

This has weakened demand for bonds (including mortgage-backed securities, which significantly inform mortgage rates themselves); weaker demand means lower prices, which means that investors require a higher yield if they are going to invest.
Treasury yields and mortgage rates usually move in tandem, but recently that relationship has wavered. Treasury yields remain quite low, but over the past couple weeks, mortgage rates have fluctuated between their highest levels in months and lowest levels in years.
Home sales were robust in January and February, but are likely to see a big hit in the coming months
A couple keys factors are contributing to this possible downturn:

 Social distancing and mandatory "Stay-at-Home" policies, including in large markets (C.A., NY), increasingly are making it very difficult or impossible to tour and traditionally show homes.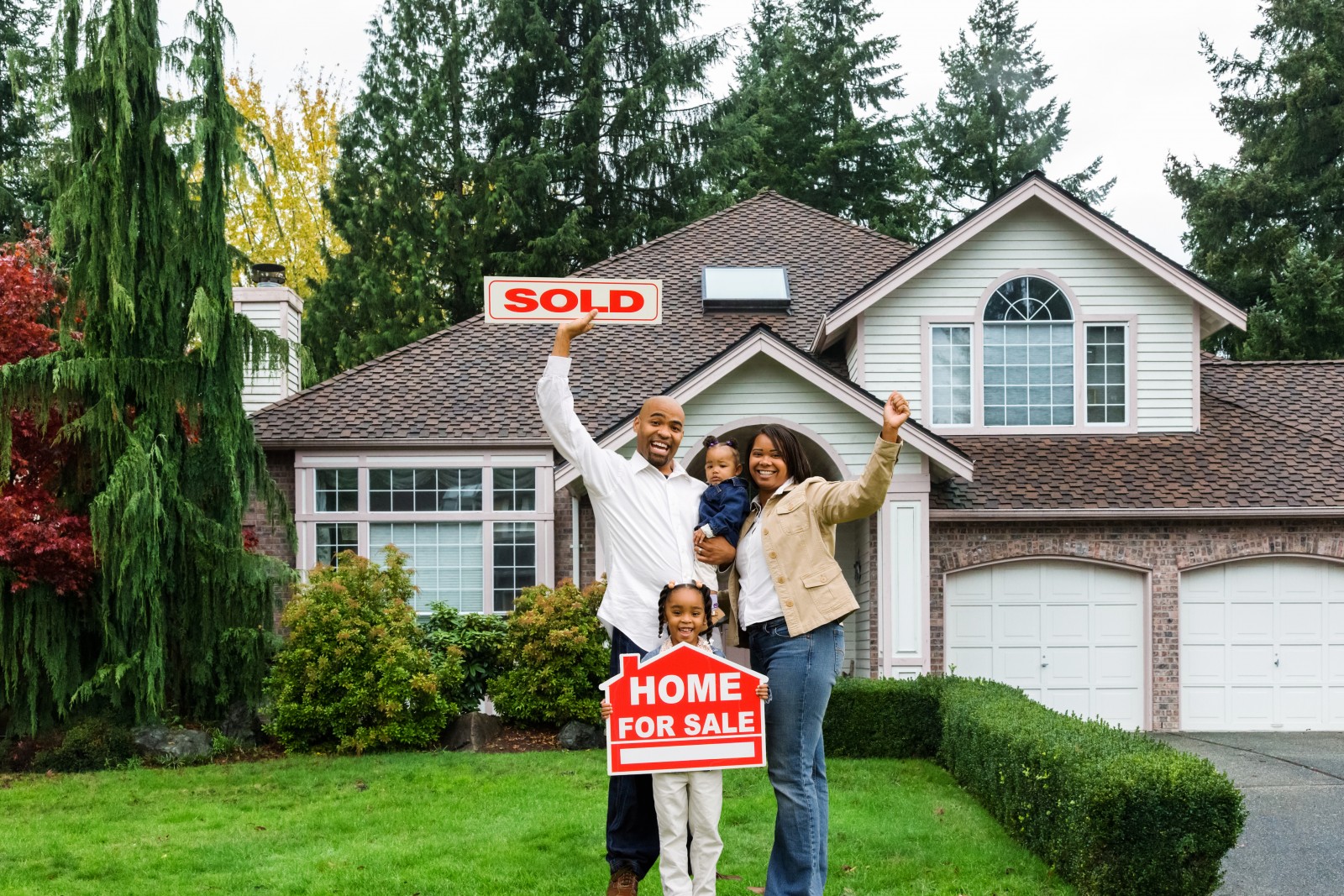 Growing economic and employment uncertainty will lead people to shy away from big-ticket purchases, especially homes:

Official reads on consumer sentiment are, thus far, holding up okay. But more-informal, daily indicators show a steep decline and sentiment levels at two-year lows.
Claims for unemployment benefits have already increased significantly (up 33% nationwide last week), and state-level data suggest a meteoric rise coming this week.

Already, traditional real estate showings have come down significantly in most parts of the country.
China might offer some hints at what's to come:

Home sales fell sharply in China in the immediate aftermath of measures taken to stop CV spread. Recently, Chinese real estate sales show signs of a slow recovery: They're still down 60% YoY, but that's a significant improvement from down 100% YoY in prior weeks
Other signals of consumer activity/confidence in China are showing signs of coming back to life, but are still well down from last year.
HUD, FHFA and Fannie Mae/Freddie Mac agreed to a 60-day suspension of foreclosures for mortgages they ensure/guarantee:
Fannie Mae and Freddie Mac guarantee roughly half of U.S. mortgages.
Fannie and Freddie also announced plans to offer mortgage forbearance (the reduction or suspension of monthly payments) for up to 12 months.
About 8 million single-family loans nationwide are insured by the FHA.
The foreclosure moratorium immediately affects about 182,000 homeowners nationwide who are in some stage of the foreclosure process.
The policy also offers other forms of relief, including waiving penalties and or late fees and reporting delinquencies to credit bureaus.
Fannie and Freddie were also recently directed to explore appraisal methods that do not require an in-person inspection of the interior of homes, and to pursue alternate means of income and employment verification for potential borrowers.
Bank of America announced this past Thursday morning that some customers can request to defer mortgage payments, and that they will pause foreclosure sales, evictions and repossessions.
Most housing policy is decided locally. States and cities are also enacting local protections, especially for renters and lower-income residents:
States including Washington, California, and New York — and cities including Los Angeles, Miami, Orlando, Seattle, and Philadelphia – have enacted a range of housing security strategies including eviction moratoriums.

 A primary goal of these strategies is to avoid exacerbating the public health crisis posed by COVID-19 by pushing more people into homelessness.

Beyond direct housing assistance, dozens of U.S. cities are also taking measures to prevent shutoffs and restore access to essential utilities like water service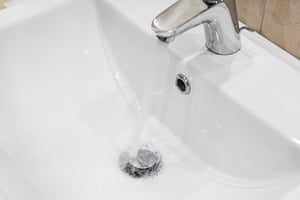 It is possible that some municipalities may soon expand these protections to commercial property as well (Seattle city council members recently debated this), in hopes of insulating small business tenants from the shock of having to pay rent without any revenue coming in.

 These protections would potentially allow more businesses to stay afloat and keep jobs open for employees to return to on the other side of the crisis.
What does this analysis look like for Southern Maryland?
COVID 19 has caused a significant impact on Worldwide Moving Systems' Southern Maryland based business. However, we continue to complete moving and storage of household goods, as we are considered an essential business. We are still arranging office moves and military moves that were already in the process. We have previously communicated how we will operate in this pandemic to assure service to our customers while providing safety guidelines for our customers and crews. We are looking to partner with distribution companies and or companies that have been affected by the shutdown. We will continue to remain open to provide storage and delivery services to make sure businesses still to keep their supply chain. Furthermore, we are registering as an emergency service provider for storage for public disaster relief agencies and government entities. Worldwide Moving Systems has been a pillar for the Moving and Storage industry in Charles County for over 45 years and will continue to be an anchor for the needs of the local community and the State of Maryland.  
As previously mentioned, we asked a few Realtors for their input on how the market is faring due to COVID-19. According to their responses, COVID-19 has increased the sense of urgency in the market to make deals move to settlement by buyers and sellers.
The market has already been suppressed by low inventory, so sellers are at an advantage, but they know that the climate is turbulent, and the situation may worsen, so sellers are motivated more to ensure the deals reach settlement. Conversely, buyers are doing minimal negotiations to make sure they can quickly move to settlement. According to Mark Frisco of Century 21 New Millennium in Prince Frederick MD, "There has been a much more tactical (let's work together to get the job done) approach rather than an emotional one."
Buyers have been sanitizing themselves before entering and leaving homes for tours and remaining six feet from others. Some have moved forward with a contract on the house contingent on when sellers will allow in home visitation. Some buyers ask the realtor to tour the home virtually via video chat with them. "Right now, I am trying to be as present on social media as possible. It is tough. I am trying to make everyone know that I will go to tour houses for them," says Delaney Burgess of RE/MAX United in Upper Marlboro MD.
Realtors are relaying pertinent and factual information to their clients and making sure they are aware of the situation. Some sellers have decided to wait before moving forward with putting the home on the market, which, again, is advantageous to other sellers.
Realtors that we questioned stated that Southern Maryland is still showing a thriving market as of now, and some have seen a sizable amount of deals completed. "Honestly, it looks to be still thriving right now," says Pam Rollins-Butler of Century 21 New Millennium in White Plains MD.  Some agents have seen quite an uptick this year from 2019 but feel the market will slow down over the next month or two. According to Doug Smith of RE/MAX 100 in Dunkirk MD, "… this is an excellent time for sellers due to low inventory and significant time for buyers because rates are still historically low." They are expecting a boom once the virus has minimized to lower levels and the general public can move around the community more confidently. Below are excerpts from some of the real estate professionals we asked about COVID-19, to help bring you an understanding of the ways the COVID-19 pandemic is affecting the real estate market in Southern Maryland.
Delaney Burgess
14340 Old Marlboro Pike
Upper Marlboro, Maryland, United States
20772 delaneyburgess@remax.net
"Right now, I am trying to be as present on social media as possible. It is tough. I am trying to make everyone know that I will go to tour houses for them. But, my buyers want to see the houses themselves. I have also taken videos (which we normally do anyway) of all of my listings."
"Once we are free to leave our houses again and things get back to normal, I think we are going to see the market blow up."
Doug  Smith
10425 S Maryland Blvd
Rt 4 & Penwick Ln
Dunkirk, Maryland, United States
20754 doug.smith@remax.net
"… this is an excellent time for sellers due to low inventory and significant time for buyers because rates are still historically low."
Mark Frisco
 
301 Steeple Chase Drive, Suite 105
Prince Frederick, MD 20678
M 443-532-8776
O 443-968-9595
"As of this moment and the weeks prior, COVID-19 has boosted the real estate market. What I mean by this is that buyers and sellers have more sense of urgency and sincerity than ever. We have seen minimal negotiations from either party. There has been a much more tactical (let's work together to get the job done) approach rather than an emotional one. I do think, however, that this will be short-lived, and we have yet to see the impacts of the job layoffs/pay cuts. Even if a chunk of the buyer/seller pool is affected by this, we still are in a market that has low inventory and high demand. These factors could cause our market to settle into a less competitive, more neutral market."
Pam Rollins
5010 Regency Place, Suite 100
White Plains, MD 20695
"Honestly, it looks to be still thriving right now; I am currently listing three homes on the market this week.  I had two settlements last week and two more on the books by the end of March.  I do believe we may see a short period of less activity in the physical previews of homes on the market (if they are not vacant)."
Scott McInerney
132 Main St
Prince Frederick, MD 20678
M (443) 370-7184
O (443) 295-6662
"Videos are being included with all listings. We did this before, but felt like it's more imperative now than ever! FaceTime/video showings for clients in quarantine or those who prefer to stay home."
"For the most part, both buyers and sellers seem concerned. Sellers who have already moved out are definitely in the best position, and this s